The iTALMEK rotary crusher IF Series is the ideal attachment for primary demolition of reinforced concrete structures.
It's also great for secondary demolition; size reduction and separation of re-bar from concrete.
iTALMEK attachments are unique due to the optimization of their power to weight ratio.
The structure of the tool is made entirely of steel with the best anti-wear capacity Hardox ®, and the best elastic limit Weldox ®. These superior materials guarantee reliability and long working life.
Rotating Crusher IF CPV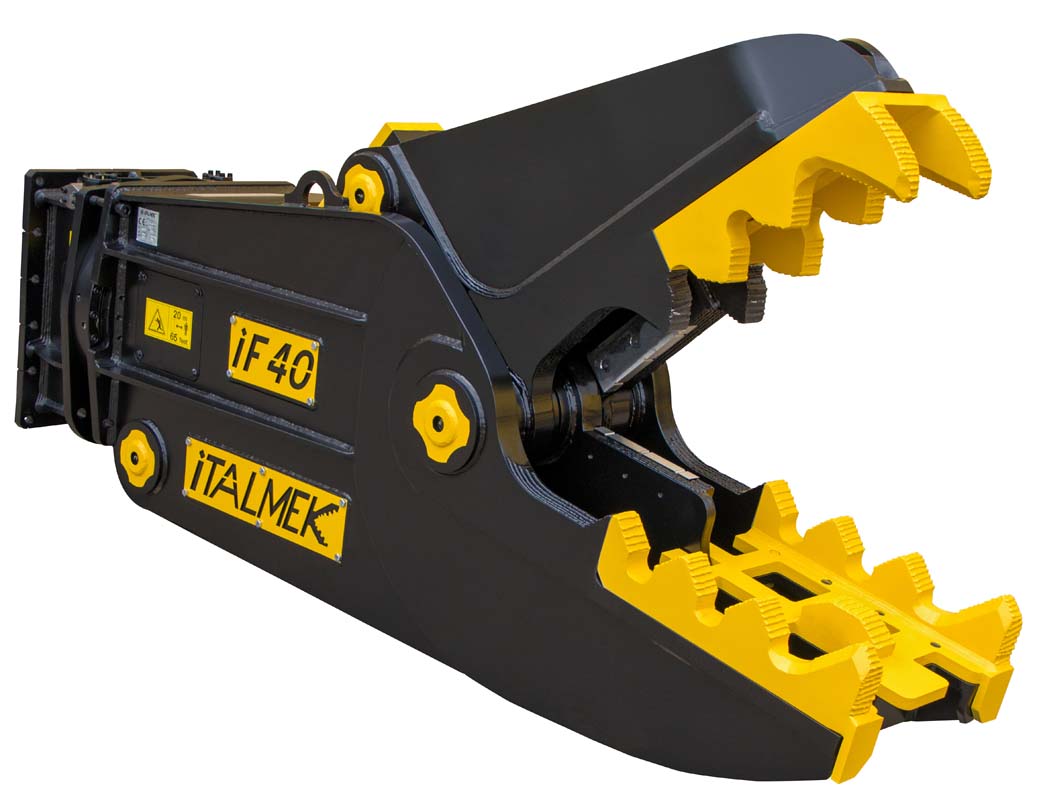 Models of Rotating Crusher IF CPV
Rotating Crusher IF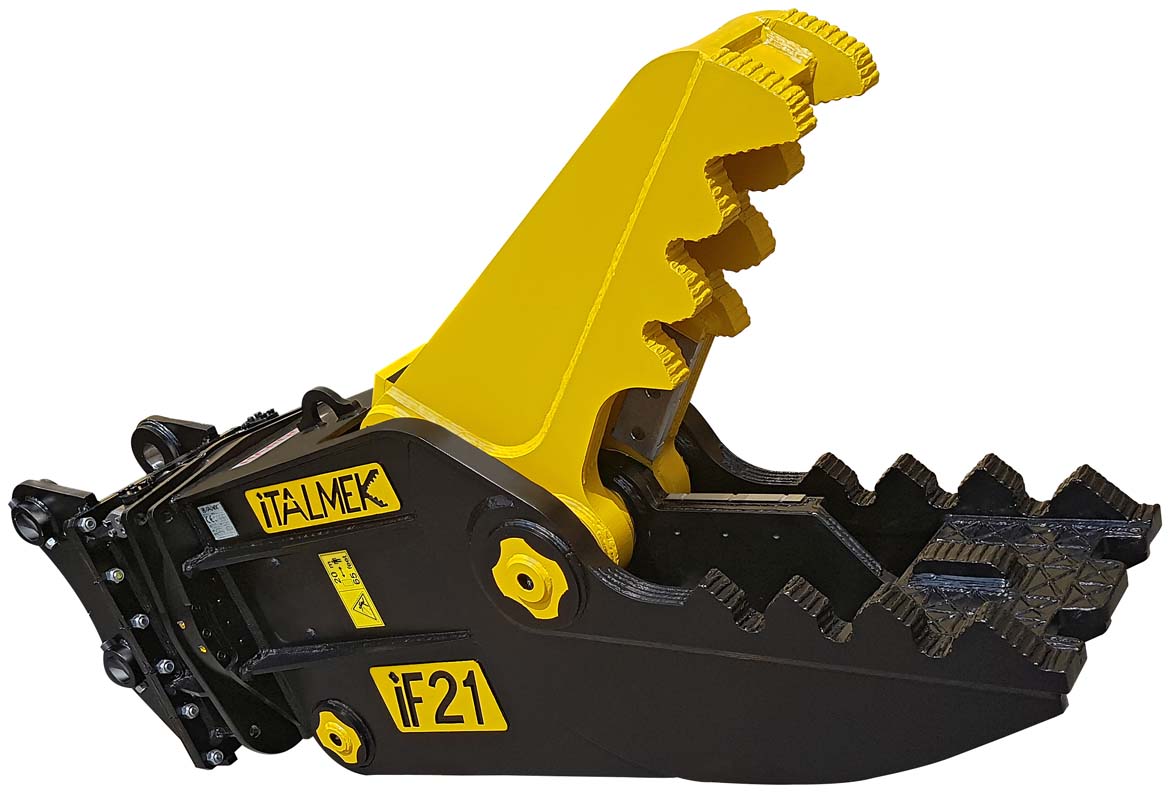 Great dimensions and the thickness of the teeth ensure an impressive penetration in concrete structures and very low maintenance costs.
Models of Rotating Crusher IF