Demolition Sorting
IDG range
The iTALMEK IDG range of demolition sorting grabs have been designed primarily for demolishing brick structures, and handling/sorting woods and metals. At this purpose the IDG range has been equipped with one oversized central hydraulic cylinder and a load holding valve which secures the load if the oil pressure is cut off. Hydraulic rotation is provided by hydraulic motors with integrated shock valves.
Its versatility will allow separation of materials as well as a wide range of other applications. For these reasons the IDG range also has the option to choose between various different types and shapes of clam shells.
Extreme simplicity for maintenance, thanks to the good size of side and top panels.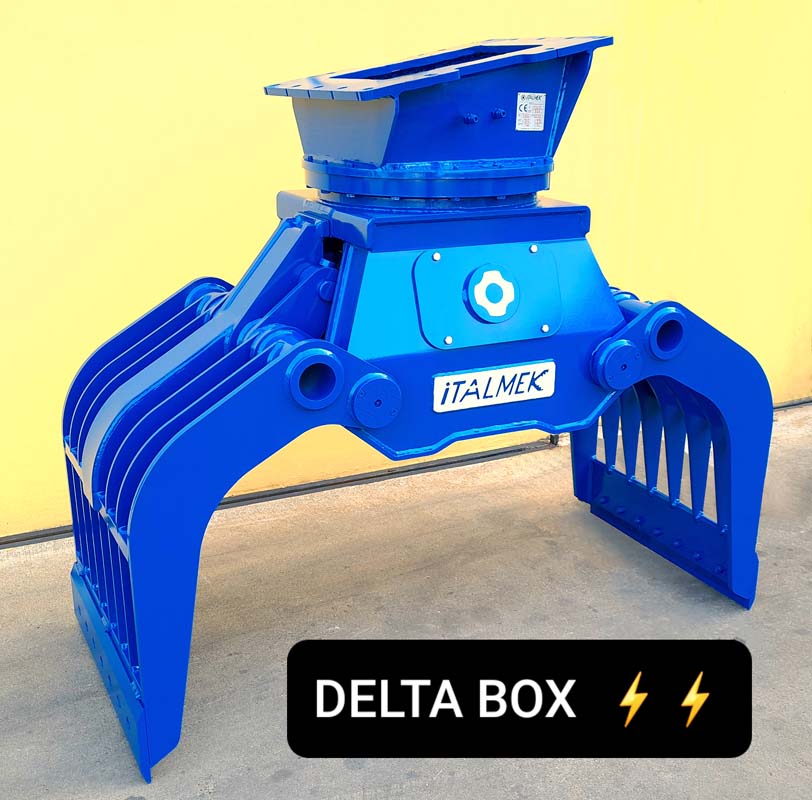 Models of Demolition Sorting