Demolition Shear IP SERIES
Since 1960 iTALMEK designs and manufactures demolition equipment to be mounted on earth moving machines.
The hydraulic demolition shears IP Series have been designed for primary demolition; breaking concrete-iron reinforced structures (buildings, bridges, foundations) minimizing noise and vibrations. For this purpose, the IP Series is designed with a large mouth opening and powerful hydraulic cylinders assisted by Speed Booster System®, a special acceleration valve that guaranties rapid work cycles.
A great planetary gearbox assures extreme precision in positioning the equipment.
The structure is totally made in Hardox® and Strenx®.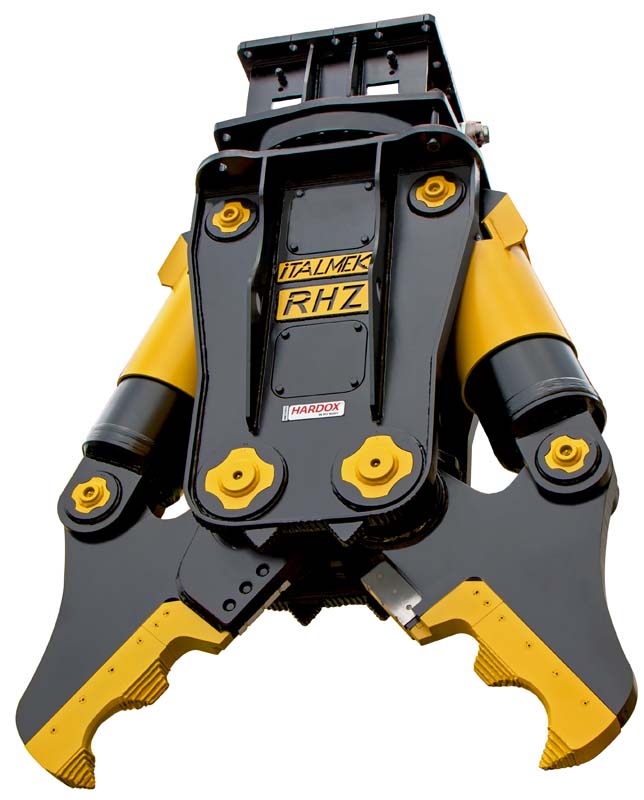 Models of Hydraulic Pliers